Scientists and researchers are adept at creating academic impact. But what does it mean to create impact, to influence society? This question will be answered at the Helsinki Challenge Impact Camp. The idea of "impact" is the main driving force of the Helsinki Challenge, the science-based idea competition.
The Helsinki Challenge encourages science-based teams to find solutions that can change elements of our society as well as the lives of people. The words "impact of science" imply that scientific endeavours should produce social benefits. The Helsinki Challenge is about recognising the impact that research can have, and finding a solution to the challenges that the teams have defined.
The real difficulty with an abstract term like "impact" is how to measure it. Societal impact is much harder to measure than scientific impact, and no uniform indicators can be used across all disciplines. Also, societal impact often takes many years to become apparent. What may seem to have little impact at first can be the opposite in two, ten or twenty years' time. The Helsinki Challenge teams' solutions shouldn't only be descriptive and qualitative: the teams should be able to quantitatively describe the benefits of their solutions, even roughly.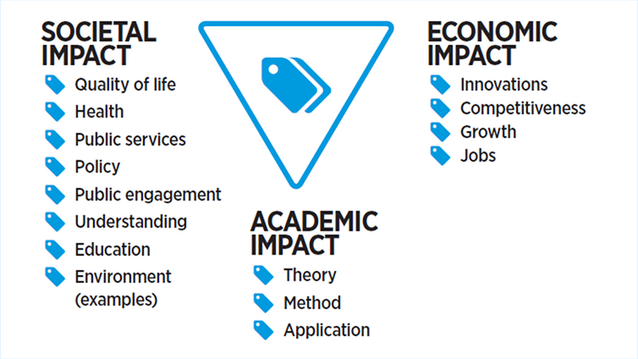 In the Helsinki Challenge accelerator programme, teams are given a chance to collaborate with investors, the media, the public sector, as well as business and industry, including influential decision makers and other experts. It is also a unique opportunity for collaborators and mentors to see the potential of Finnish innovations and participate in top-level science projects. The goal of the collaboration is to achieve maximum impact.
Impact Camp takes researchers out of their comfort zone
During the next stage of the accelerator programme, our 20 amazing Helsinki Challenge teams will take part in a co-creation and brainstorming boot camp in Långvik, Kirkkonummi. At the Impact Camp on 6-7 April, Helsinki Challenge teams will converse with people they don't normally come across at seminars or in the laboratory. The Impact Camp will introduce teams and mentors to new ways of doing science by bringing science and society together to speak the same language.
Over the course of just two days and with the help of innovation investors, politicians, communications professionals and design thinkers, teams will define the societal impact of their solutions. In practice, this will mean numerous mindmaps, post-its, cups of coffee and Aha! moments. To find out how our Helsinki Challenge teams and mentors have defined "impact", follow us live from the camp on Twitter: @hkichallenge #helsinkichallenge.
Helsinki Challenge Impact Camp 6-7 April 2017 in Långvik, Kirkkonummi
Helsinki Challenge Global Impact Camp 26-27 September 2017 in Brussels
This text is based on the Helsinki Challenge Team Guide's "Impact" chapter. If you'd like to learn more about the Helsinki Challenge Team Guide or our Impact Camps, contact us at challenge@helsinki.fi .