Helsinki Challenge is heading to the next stage. At the Helsinki Challenge Impact Camp 9th–10th April 2015, 20 amazing challenge teams be given a new question to solve: what is the actual impact we are aiming for with our solution? Who benefits from our solution and how? With whom and how can we reach our goals? Is this solution idea the right one to reach the desired impact, or do we need something completely different?
At the Impact Camp, various stakeholders and experts both from abroad and Finland will join the Helsinki Challenge teams. It's a unique chance for experts and stakeholders to participate in Helsinki Challenge, co-create with teams and be a part of the future of science. Meet one of them!
Celia Hannon: Outspoken researcher specializes in good ideas for society
"It's safe to say that when you find yourself in [TV show Top Gear presenter] Jeremy Clarkson's line of fire, you're probably on the right side of the debate", Celia Hannon wrote in The Guardian in defense of gay parents a few years ago. Hannon is an active participant in public debate, which means defending scientific knowledge in the most surprising situations.
Hannon is also programme manager at the Nesta Centre for Challenge Prizes, an innovation charity helping people and organizations bring good ideas to life. She has previously worked as a researcher for Britain's Demos think tank as well as The Governance Lab. Hannon specializes in socio-political questions and has studied young people and families, media, and civic engagement. Specific research topics include the effects of austerity policies on British families, young people's vlogging and Britain's child care system.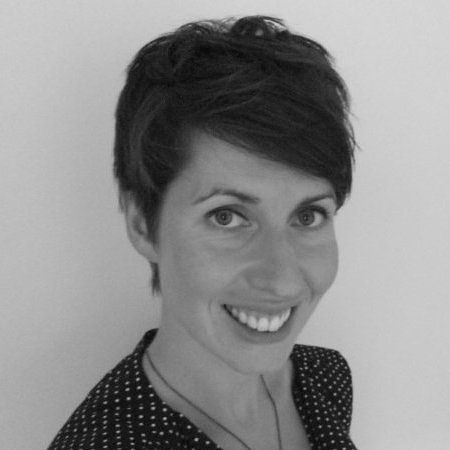 Celia Hannon: suorasanainen tutkija tietää, miten leikkauspolitiikka vaikuttaa perheisiin
Celia Hannon puolusti sateenkaariperheitä brittilehti The Guardianissa sanomalla, että jos joutuu Top Gear -ohjelman kuumakallen Jeremy Clarksonin tulilinjalle, on luultavasti väittelyssä oikealla puolella. Aktiivisesti julkiseen keskusteluun osallistuva tutkija pääsee puolustamaan tieteellistä tietoa yllättävissäkin tilanteissa.
Hannon johtaa julkishallinnon ongelmiin erikoistuneen julkisrahoitteisen ajatushautomo Nestan Centre for Challenge Prizes -ohjelmaa. Aiemmin hän on toiminut tutkijana muun muassa Britannian Demos think tankissa ja The Governance Labissa. Hän on erikoistunut sosiaalipoliittisiin kysymyksiin ja on tutkinut muun muassa nuoria ja perheitä, mediaa ja kansalaisosallistumista. Tarkempiin tutkimusaiheisiin kuuluvat austerity- eli leikkauspolitiikan vaikutus brittiperheisiin, nuorten videobloggaaminen ja englantilainen päivähoito.