Led by Katri Saarikivi, team NEMO – Natural Emotionality in Digital Interaction – won the main prize of the Helsinki Challenge competition. In addition to the €250,000 award, the competition provided the team with something even more valuable: the opportunity to exist and conduct research.
"We would not exist without Helsinki Challenge. Before we were just people interested in the same issues, not a research team. The prize enabled us to hire me and team member Valtteri Wikström to conduct full-time and part-time research. That's a huge thing, because we can now stop dreaming and really start doing," says Saarikivi, researcher at University of Helsinki's Cognitive Brain Research Unit.
And there is certainly enough to do. NEMO is working on expressing emotions in the digital world, and right after the competition ended, Saarikivi and her team arranged a meeting with Microsoft. The goal was to get the company on board in organising a global emotion hack day event in April. Microsoft said yes immediately.
"The emotionality of digital interaction is a massive research problem. Fixing it will not be achieved by just rolling out yet another application or set of emojis. We need a better understanding of the phenomenon, meaning research, agile experimenting and a great deal of collaboration", Saarikivi says.
NEMO's emotion hack day is a weekend-long event, where researchers, scientists and other enthusiastic participants assemble together to develop solutions related an empathic Internet, and to create a network of like-minded people.
Cooperation between art and science
In addition to the hack day, team NEMO is designing mobile contents that develop empathy and emotional learning for Yle's Pikku Kakkonen (children's TV show), and is continuing cooperation with the team's main sponsor Reaktor. Also on the agenda are interdisciplinary scientific and artistic projects, for example with artists who make use of virtual reality. Saarikivi and Wikström are also involved with organizing an empathy-themed Pixelache festival.
In the domain of research, winning the Helsinki Challenge gave team NEMO the opportunity to build a prototype of the sense sleeve. It is an instrument that enables transmitting emotions without seeing the other person. The sleeve has small motors that translate emotional states into touches.
"The sleeves help us explore whether a new sense of touch in digital interaction could be born. It is both a research tool and a potential product," Saarikivi summarises.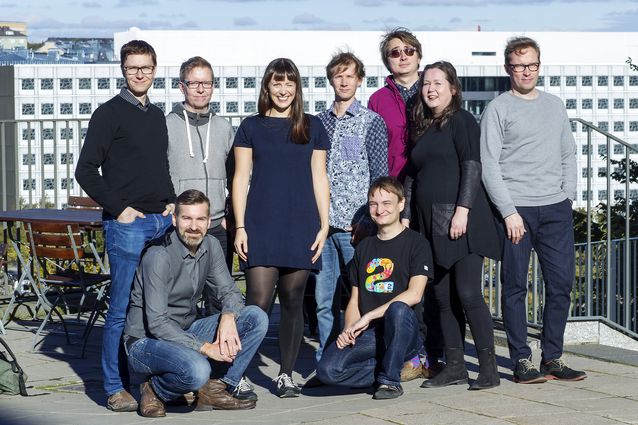 Science should be celebrated
Products and businesses being born out of science is, from Saarikivi's point of view, mainly an added bonus for science but not the goal. The goal of science is somewhere completely else.
"Increasingly often an external party will ask for research related to some specific issue, such as learning. Unfortunately, researchers are rarely asked what they would want to study, why studying that topic would be important and what problems will it solve. Without Challenge, we would never have discussed what topics spark a passion in us with our colleagues. Thinking would not have moved forward, and new research ideas would not have been born," says Saarikivi.
"Helsinki Challenge was an important event, because it celebrated the science being done at the University of Helsinki. But even more important would be to celebrate science's way of constructing reliable information and solving big problems. Science possesses something so unique, that it may not always necessarily compress into a form compliant with business world logic."
Watch the NEMO team pitch in the Helsinki Challenge Grand Finale here