How can we stop the large scale biodiversity loss caused by everyday economic activity? Current tools are toothless and tailored to save only the most valuable habitats and species. Biodiversity conservation can also generate controversy, because species and the economy are often pitted against each other. It doesn't need to be that way, say Helsinki Challenge finalist team Biodiversity Now.
The environmentally-minded multidisciplinary team of scientists aim to develop the world's first operational biodiversity offset market mechanism to prevent net loss of biodiversity. In their vision, companies destroying biodiversity would have to compensate for the harm they cause by buying biodiversity improvements from landowners.
Ending biodiversity loss and creating jobs at the same time
Let's take an example: Companies that construct houses or build infrastructure, like roads, inevitably destroy biodiversity. They would buy offsets, such as paying a landowner to restore biodiversity to another, similar area. Companies could do this either on a voluntary basis or because they could be obliged by law. Endangered species or habitats could not be compensated for, which would encourage companies to build or operate in less valuable areas.
The team will kickstart the compensation market with a pilot habitat bank to act as an intermediary between companies and landowners. Finland is an ideal place to start, says team leader Markku Ollikainen.
"Companies, administration and landowners understand each other well here."
A compensation market would also benefit rural areas by creating new sources of income. Landowners can find new sustainable ways to use their land, and restoration activities will create jobs, Ollikainen says. Paying for offsets would also be good PR for companies.
The team's ultimate goal is to stop the loss of biodiversity altogether.
"All humankind will benefit, since biodiversity is the basis of all ecosystem services on our globe", Ollikainen says.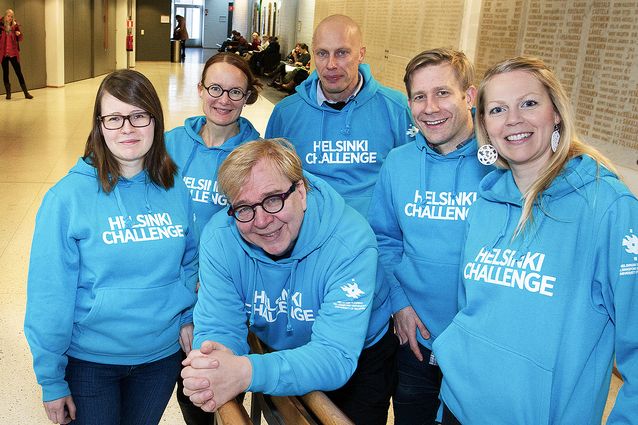 PARTNERS: Rudus; Lassila & Tikanoja; Hyvinkään Tieluiska; Viher-Pirkka
Ministries: Environment; Agriculture & Forestry; Transport & Communications; Employment & the Economy
Centre for Economic Development Transport & the Environment; Regional Council; Parks & Wildlife; Nordic Investment Bank; Environment Bank Ltd UK; Economics & Future Pathways CSIRO Australia; Environmental Change Institute Oxford Univ. UK; Association for Nature Conservation; BirdLife Finland
TEAM: Team leader Markku Ollikainen, Professor of Environmental and Resource Economics (University of Helsinki, Faculty of Agriculture and Forestry), Janne Kotiaho, Professor (University of Jyväskylä), Olli Ojala, MSc. (SYKE, Natural Environment Center), Minna Pekkonen, PhD. (SYKE, Natural Environment Center), Eeva Primmer, PhD, Docent (SYKE, Environmental Policy Center), Jussi Kauppila, MLL (SYKE, Environmental Policy Centre), Tiina Jääskeläinen, MA (SYKE, Environmental Policy Centre), Anna Talvitie (University of Helsinki).