Digital systems are not designed to consider emotions. This inhibits empathy, the most important foundation of functional human cooperation. Typical current solutions to this problem, such as restricting children's screen time, treat the symptoms, not the underlying cause.
Helsinki Challenge finalist team NEMO, lead by Katri Saarikivi, aims to establish a new field of research on digital empathy – but one that will be linked to creating applications right from the start. The team hopes to create a global movement working to emotionally enrich the entire underlying structure of online communication and augment the whole Internet. Increased emotional richness would make the Internet an empathy-enabling environment. This would solve many problmes, for instance reduce cyber bullying.
"Ultimately, as our open methodology spreads worldwide, our idea will benefit every digitally connected individual in the world", Saarikivi says.
Making the entire Internet emotional
The team's research will first focus on the neural and psychophysiological mechanisms of emotions, and the effects playing in the digital world have on the development of children's empathy skills. Findings will be used to form new ways of digitizing and transmitting emotions online. This will then lead to applications: the team visions "emotional tweaks" to existing digital interaction platforms, such as enabling anyone chatting online to see the other person's emotional state in a new way but as effortlessly as in real face-to-face communication.
The team wants to compile an open protocol for emotion transmission for any developer to use for building empathy-enabling solutions. Saarikivi and her team even envision things like ETP, meaning emotion transfer protocol, alongside the current mode of online communication, HTTP (hypertext transfer protocol).
"We have received encouraging feedback that no one in the field is currently doing what we are planning", says Saarikivi.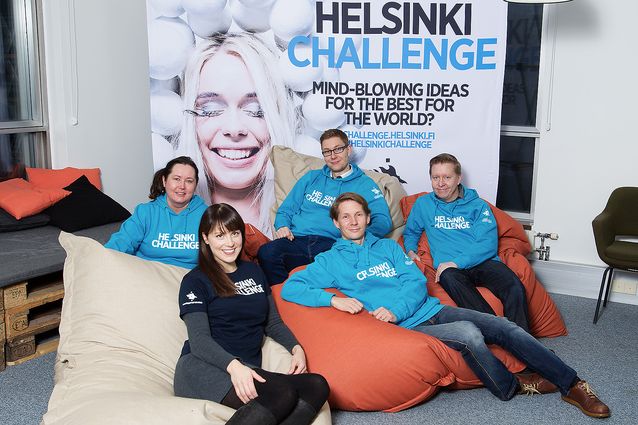 PARTNERS: Reaktor, Finnish National Broadcasting Company Yle, Teosto, IRC-Galleria & Ninchat (founder Jari Jaanto).
TEAM: Team leader Katri Saarikivi (Cognitive Brain Research Unit, UH), Vesa Putkinen (JYU), Tommi Makkonen (UH), Mari Tervaniemi (Research Director, UH), Valtteri Wikström (Soundage), Arto Markku (Development manager at Yle), Johan Sundström (Head of Media production at Yle), Wesa Aapro (Yle Children and Youth), Kaisa Järnefelt (Yle Children and Youth), Ano Sirppiniemi (Head of Research at Teosto), Turo Pekari, (Researcher at Teosto), Kosti Rytkönen (Kuuasema), Silja Martikainen (Espoo City Child Psychiatry).