As urbanisation increases there are more and more problems to solve ranging from governance to security. With science we can reduce inequalities and create sustainable communities.
Over a half of the global population already lives in cities and urbanisation proceeds at full speed. On one hand it brings a lot of opportunities in for example education, but on the other hand causes challenges regarding employment, sustainable economic growth, security, environment and overall well-being. Could we come up with a mechanism that would secure a sustainable future for cities?
In 2016 the UN launched the 2030 Agenda for Sustainable Development. It's a universal action plan that consists of 17 goals aiming at reducing poverty an inequality and stopping climate change. Urban Future is one of the three main themes of Helsinki Challenge inspired by the 2030 Agenda goals.
In order to achieve these goals cities need to become more ecological, says Jari Niemelä, professor of urban ecology at the University of Helsinki. He led last year's Helsinki Challenge finalist team Urban Academy that develops sustainable and inclusive urban planning.
"In order to make cities as sustainable as possible, we need to prioritize biodiversity and functional ecosystems in city environments. Nature is the basis for economic and social sustainability", Niemelä says.
"The governance in towns and countries has traditionally been directly from top to bottom, from authorities to citizens. Cities, on the other hand, are more agile. Citizens' expertise and innovations should be utilised better and combined with the resources governments already have", Niemelä says.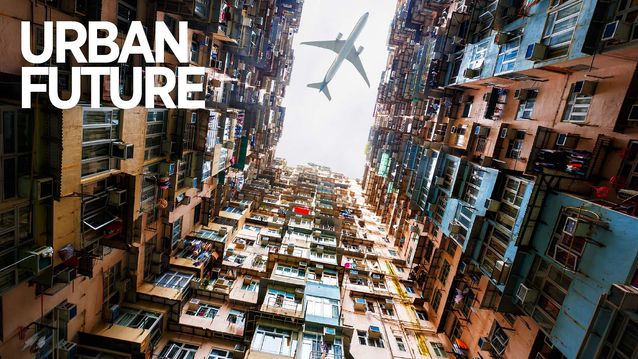 Growing cities cast a shadow on withering ones
It has been estimated that the population in Helsinki will grow by 250 000 people by the year 2050. That would make Helsinki a metropolis of the future. An increasing number of people who move to the capital come from abroad.
"The fast growth of foreign population provides us with more work force and on the other hand challenges our services and culture. Nowadays the question isn't only how people from other countries and cultures adapt into our culture but how we become more international and accepting towards them", Niemelä says.
As cities grow, a swarm of questions related to sustainability, employment and education emerges. These themes have been on the table in Oulu, the fastest growing city of the North. In 2015 only the city grew by over 2000 people, which is the equivalent of a small municipality. Now Oulu is trying to get back on track with its employment rates that have taken the plunge in recent years. This requires help for especially the youth, says Mari-Leena Talvitie, member of the National Coalition Party and chairwoman of Oulu's city council.
"There are more young people, students and recent graduates than senior citizens in Oulu. The city has to support the youth's employment even though it might not be the employer. Low employment rates make the future uncertain and affect well-being."
Population and urban growth are global phenomena. However, population growth has died down especially in Europe. With that comes a challenge opposing urbanisation: what will happen to cities that slowly but steadily lose their inhabitants? Whereas growing cities worry about providing everyone with equal living conditions, these withering cities – such as Valkeakoski – have too much expensive infrastructure in relation to the amount of people.
"If cities sort of fade away, a huge amount of capital goes to waste. There are still a lot of people who want to live in these diminishing cities even though the conditions aren't ideal. We need solutions for both theses cities and those people so that they don't have to move somewhere else just because there's not enough work or services", says Doctor of Science (Technology) Mikko Särelä, who's the project manager of Aalto University's Living+ platform.
Inequality and digitalization shape the future
As cities grow, safety threats and inequality caused by among others gentrification multiply. In Finland, urban traffic kills hundreds of people a year. Globally people have faced significantly more violence in the streets in recent years than before.
"Feeling safe is just as important as concretely being safe. People tend to avoid parts of the city that feel unsafe, which makes it more difficult to compile crime statistics in those areas. Feelings of unsafety affect people's behavior as well as quality of life", Särelä says.
Climate change and especially extreme weather conditions threaten cities in the future. We can't stop these phenomena, but we can adjust to them. For instance in Jätkäsaari, Helsinki, houses are being built on three meter high stands in case the sea level rises in the future.
Digitalization and robotisation bring new points of view to urban planning, art, work and social interaction. They probably have a lot to offer to cities, but they will also take their toll. Will we have for example transportation robots that need infrastructure that hasn't even been invented yet? Helsinki Challenge is the chance to create groundbreaking solutions to urban problems of the future.
Helsinki Challenge call for applications is now open and it is the time to put your team together, since registration for the competition closes on 31 October. The final competition proposal must be submitted by 15 November.