Helsinki Challenge is heading to the next stage. At the Helsinki Challenge Impact Camp 9th–10th April 2015, 20 amazing challenge teams be given a new question to solve: what is the actual impact we are aiming for with our solution? Who benefits from our solution and how? With whom and how can we reach our goals? Is this solution idea the right one to reach the desired impact, or do we need something completely different?
At the Impact Camp, various stakeholders and experts both from abroad and Finland will join the Helsinki Challenge teams. It's a unique chance for experts and stakeholders to participate in Helsinki Challenge, co-create with teams and be a part of the future of science. Meet one of them!
Ian Scott: Multidisciplinary neuroscientist returns to Helsinki
Global health, sustainable cities, intercultural interaction and human wellbeing are grand challenges that require cross-scientific collaboration. How can we bring top researchers from different fields together to work on them? University College London has been working on these kinds of challenges with their Grand Challenges mechanisms for five years now. Who better to share those experiences than the program's principal facilitator Ian Scott. Scott's own background is in biomedicine: he defended his doctoral dissertation on Skeletal muscle mitochondrial metabolism at the University of Bristol, and has studied the effect of calcium in neuronal and lymphocyte cell activation. He has also done post-doc research in Helsinki.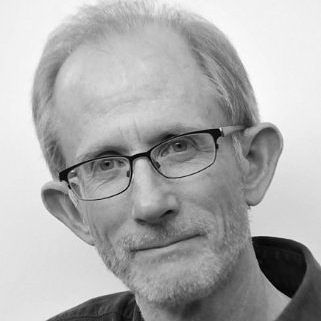 Ian Scott: eri tieteenaloja yhdistävä neurotieteilijä palaa Helsinkiin
Maailmanlaajuinen terveys ja hyvinvointi, kestävästi kasvavat kaupungit ja kulttuurien välinen vuorovaikutus ovat isoja haasteita, joita mikään tieteenala ei ratkaise yksin. Miten saada eri alojen huippututkijat tekemään yhteistyötä? University College London on viiden vuoden ajan ratkaissut näitä suuria, poikkitieteellisiä haasteita Grand Challenges -ohjelmansa avulla. Projektin johtajan Ian Scottin (PhD) tausta on lääketieteessä: hän on väitellyt Bristolin yliopistosta ja tutkinut kalsiumin vaikutusta hermosoluissa Lontoon ja Dundeen lisäksi Helsingissä 1980-luvulla. Scott on työskennellyt useissa monitieteellisissä ohjelmissa terveyden, neurotieteiden ja kansainvälisten työtehtävien parissa.