The end of the summer means the beginning of the second phase of Helsinki Challenge. Next up in the final jury introductions is Pasi Sahlberg, a Finnish educator, author and scholar. He has worked as a schoolteacher, teacher educator, researcher and policy advisor in Finland and has studied education systems and reforms around the world. His best-seller book "Finnish Lessons 2.0: What can the world learn from educational change in Finland" won the 2013 Grawemeyer Award and is translated into more than 20 languages. He is currently a visiting Professor of Practice at Harvard University's Graduate School of Education in Cambridge, MA.
Helsinki Challenge is Finland's first science-based innovation competition of this scale. Do you feel that an innovation competition is an effective way of solving society's challenges?
"This is an excellent idea to promote problem-solving across traditional academic knowledge borders through multi-disciplinary approaches. Most of the challenges our societies face today are anti-disciplinary in nature. This means that they don't fall into any one or two fields of science. Science-based innovation competitions elsewhere have triggered solutions to grand challenges in our societies, so why not in Finland. Perhaps more importantly, innovation competitions can change the culture in traditional academic institutions and show students examples of the world of innovation already while they are students in campus."
How would you define the importance of universities and research in society?
"I see that universities have two unique opportunities to provide better solutions to these problems than others. First, every year world-class universities attract the brightest young minds to learn and solve these problems with the best scholars and experts in the field. Second, universities possess ingenuity and knowledge in wide ranges of disciplines. Bringing these young talents and deeper multi-disciplinary knowledge together is the potential that no other institution has."
What do you expect to see from the teams as they present their final competition ideas?
"I would be delighted to see wild, bold ideas that address some of the burning or emerging challenges in our world in new ways. Much of the winning strategy is about presenting ideas and communicating them to people who are not necessarily deeply involved in the areas of science behind the solution. Technology will play a central role in many of the competing proposals. Winners have probably found more intelligent applications of technology in their solutions than those who don't get to the top ranks."
Any words of greeting for the teams as they prepare for their final pitches?
"All semi-finalists touch upon interesting and important themes. Criteria for the competition are simple and clear. Invest in your presentation. Find engaging means of communicating your ideas. Relax and enjoy. I can't wait to see what you came up with. Good luck!"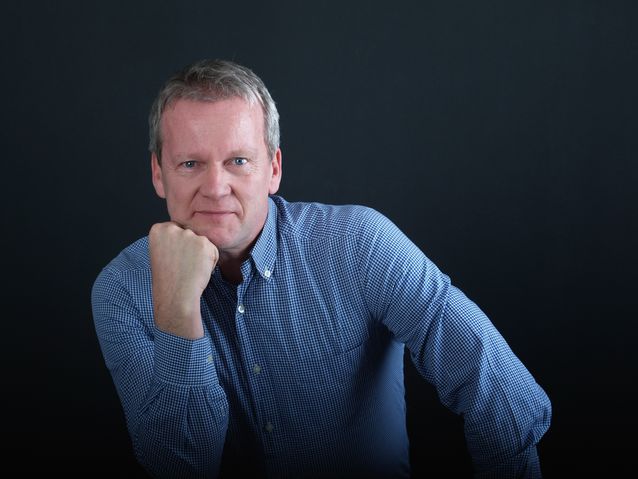 Pasi Sahlberg on opettaja, opettajankouluttaja ja koulutuspolitiikan asiantuntija. Hän on työskennellyt Helsingin yliopistossa lehtorina ja yksikön johtajana sekä useissa tehtävissä Opetushallituksessa ja viimeksi CIMOn johtajana. Hänen erikoisalaansa ovat kansainvälinen koulutuspolitiikka, koulutuksen muutostutkimus, koulunkehittäminen ja opettajankoulutus. Pasi on kysytty puhuja eri puolilla maailmaa ja hänen koulutusta käsittelviä kirjoituksiaan ovat julkaisseet mm. Guardian, Washington Post, Huffington Post ja Boston Globe. Hän on toiminut neuvonantajama useille hallituksille eri puolilla maailmaa ja työskennellyt asiantuntijana Maailmanpankissa, Euroopan komissiossa ja OECD:ssä. Hän on tällä hetkellä Ruotsin hallituksen Koulukomission jäsen.
Pasi Sahlbergin kirja Finnish Lessons; What can the world learn from educational change in Finland voitti arvostetun Grawemeyer-palkinnon Yhdysvalloissa vuonna 2013 ja tama kirja on käännetty yli kahdellekymmenelle kielelle. Hän sai työstään koulutuksellisen oikeudenmukaisuuden edistämiseksi Koulutusvaikuttajapalkinnon vuonna 2012 ja Skotlannin hallituksen Robert Owen –palkinnon vuonna 2014. Hän on Open Society Foundationsin koulutussektion hallituksen jäsen ja Kappa Delta Pi:n kunniajäsen Yhdysvalloissa.
Pasi Sahlberg on kasvatustieteiden tohtori Jyväskylän yliopistosta ja Helsingin ja Oulun yliopistojen dosentti. Hän on tällä hetkellä vieraievana professorina Harvardin yliopistossa.