How to combat malaria? ELMO does it with a new type of mosquito net trap and a vaccine.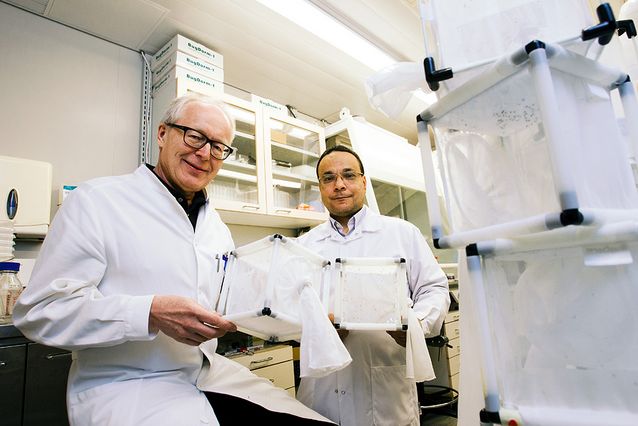 Each year 200 million people get infected and 500 000 people, usually children in Africa, die because of malaria. Almost half of Earth's population live in areas where malaria is endemic. Team ELMO is creating two different solutions to block malaria and other mosquito-borne diseases. Their solutions are a novel type of mosquito net and a vaccine that would make human blood deadly to mosquitoes.
"I was just presenting our solution to journalists from India. They were really interested to know more about our mosquito nets. The work for the vaccine is still under progress but we have already figured out the principle for the vaccination," explains the team leader Seppo Meri.
Field-testing in Tanzania
The idea behind the new mosquito net is to let the mosquito fly through the net to one direction but not back. Putting two nets against each other would thus create a mosquito trap. People living inside houses act as baits for mosquitoes. The nets do not need any insecticides or artificial sources of energy. ELMO is currently testing the nets in field conditions in Tanzania.
"During the Helsinki Challenge competition we have progressed from laboratory to field studies to implement vector control in an African environment. Getting rid of malaria would be very helpful for the society. Without the infections, there would be more people capable of going to work and children able to go to school."
The second part of their solution, a vaccine against mosquitoes, is the team's parallel goal.
"We have done thorough molecular research but are not yet in a stage, where we could test the vaccine on humans. Now that we are part of the finalist teams, we hope to get an extra boost and support to continue the development work."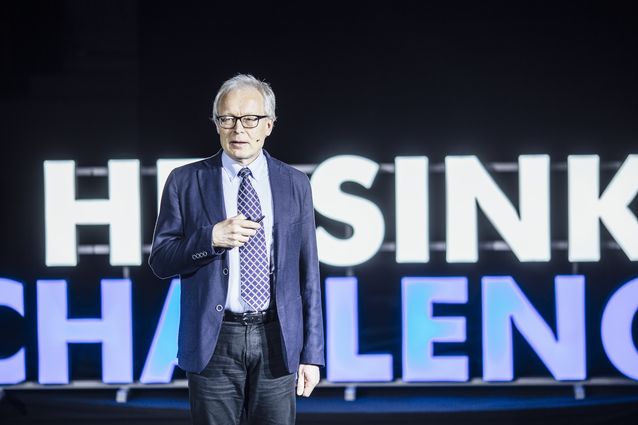 Looking for sponsorships
According to Meri, the accelerator program has helped the team to sharpen the focus on their work. Meri and his colleagues are presenting their research results in a forthcoming peer-reviewed article.
"The Helsinki Challenge program has progressed in parallel with our research project. In the final stage of the competition we would like to meet potential sponsors and supporters, who are interested in our work."
In order to find new collaborators, the team often needs to communicate the solution to people from varying backgrounds.
"It has been useful to learn how to popularize our research. Helsinki Challenge also has a certain show element to it that has been fun to experience. "
Read ELMO's previous story here.
Team members:
Seppo Meri, professor, Medicum, University of Helsinki
Ayman Khattab, researcher, Medicum, University of Helsinki
Marta Barroso, PhD student, Medicum, University of Helsinki
Sara Lindeman, project manager, Aalto University
Markku Honkala, researcher, Tampere University of Technology
Tomi Hakala, researcher, Tampere Technical University
Helena Lindeman, CEO, Oy Lindeman Ab
Maria Lindeman, Hanken
Helena Sandman, architect, Aalto University
Johanna Lampinen, CEO, Gidetec Oy
Sami Juola, CEO, Earth House
Mikko Kostamo, Työkalukostamo Oy