Saving people's lives and bringing Finland to the forefront of organ biofabrication – with 3D printed mini-kidneys.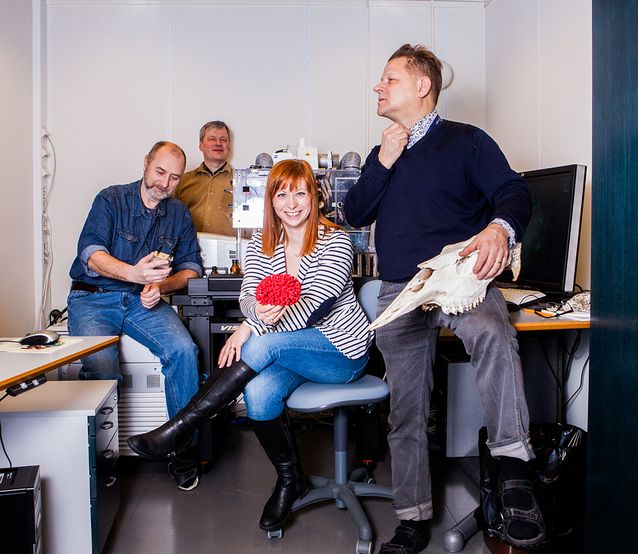 Surprised, happy and relieved. That is how FutuRena's team leader Susanna Kaisto describes her emotions when the team secured its place amongst the Helsinki Challenge final teams. FutuRena was the first team to proceed to the finals after gaining the most votes from the public during the Semifinal Pitch Nights in June.
"We had worked hard for the votes but couldn't be sure what was to happen as there were such tough opponents. Getting to the final stage through the jury's selection would've been an even tighter competition, therefore we're happy we don't have to stress anymore."
In search of partnership
FutuRena is on a mission to change the future of organ transplants. The team aims to produce a functioning mini-kidney with 3D printing. As a long term goal the team wants to generate an actual size kidney for organ transplants but the miniature kidney itself would already be a useful tool for medical research and pharmaindustry. Reaching their target would help millions of people waiting for replacement kidneys.
During the spring the team has focused on communicating their solution and looking for partners. Some potential cooperation is already in sight and FutuRena participates also in lobbying for a FET Flagship –initiative about organ regeneration in the EU.
"First we'll enjoy a short summer holiday and then we'll prepare for the autumn and continue planning our prototype. The problem is that at the moment there isn't a suitable 3D bioprinter in Finland. That means we either have to build one or find a partner abroad to help us," Kaisto explains.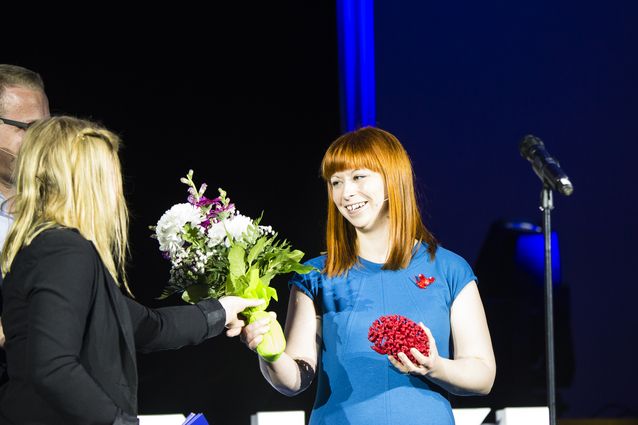 Eye-opener with the mentors
Kaisto defines the two-day Impact Camp as the most rewarding event of the Helsinki Challenge process so far. The discussions with the mentors such as Leena Niemistö and Meri Helleranta gave team FutuRena valuable insight for example into productization of their research.
"It was great to receive constructive feedback from the mentors, some real tough love. Having the opportunity to talk with an expert that listens carefully and gives thorough feedback is really needed."
The multidisciplinary team combines forces of developmental biology, biomaterial research, biopharmacy and engineering. The Impact Camp also gave them more perspective.
"Our team was built up for Helsinki Challenge. Together we were able to crystallize our idea extremely well, but it took a lot of talk about technological and biological details. Because this is our first time in a similar competition, it was refreshing to envision impact instead of getting stuck with minute details."
One of the main ideas behind Helsinki Challenge is to strengthen the dialogue between science and wider society. Kaisto has been pleased and grateful to notice that the media has showed interest in their project.
"Several newspapers have published spread articles about us. Publicity is essential in order to make people realize that organ biofabrication is a solution of the future."
Read FutuRena's previous story here.
Team members:
Susanna Kaisto, team leader, doctoral student, University of Oulu
Seppo Vainio, professor, University of Oulu
Ilya Skovorodkin, post-doctoral researcher, University of Oulu
Aleksandra Rak-Raszewska, post-doctoral researcher, University of Oulu
Jukka Riekki, professor, University of Oulu
Jani Ylioja, director of Fab Lab Oulu, University of Oulu
Jouni Partanen, professor, Aalto University
Monika Österberg, associate professor, Aalto University
Marjo Yliperttula, professor, University of Helsinki
Carmen Escobedo-Lucea, Academy Research Fellow, University of Helsinki
Andres Sanz Garcia, post-doctoral researcher, University of Helsinki
Vladimir Mironov, Chief Scientific Officer, 3D Printing Solutions, Moscow
Tomi Kalpio, Co-Owner and Co-Founder, 3DTech Oy