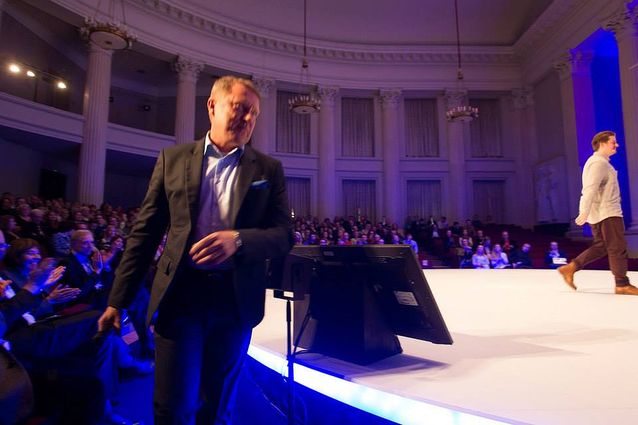 There's a certain passage in Finnish Universities Act that Rector Jukka Kola isn't entirely happy with. It reads as follows: The mission of Finnish universities is to […] educate students to serve their country and humanity.
"That's all very well, but humble servility isn't enough. We should be educating them to make the world a better place. Universities cultivate people with real power to change the world."
Everything starts with new research and knowledge, he says. That's where science-based, world-changing solutions stem from. Solutions are also what Helsinki Challenge, the science competition celebrating the university's 375th anniversary, is all about.
"We're doing great work as it is, but it's still important to remind ourselves that research can also produce solutions and models for policy. There's no shortage of ideas or skills. It's the responsibility of other to decide then which solutions to implement."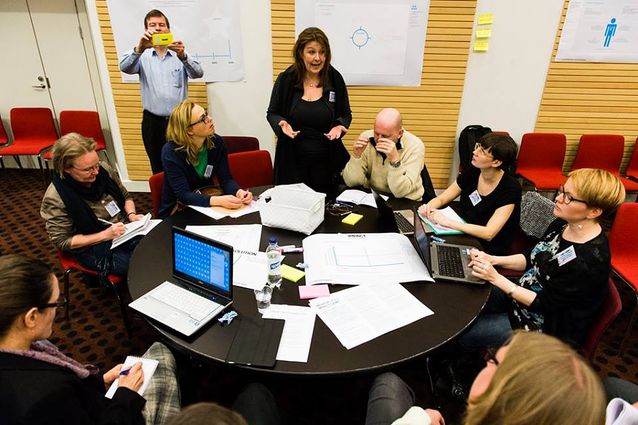 Partners from outside academia
Kola is rightfully proud of Helsinki Challenge, but he's even prouder of his whole university, staff and students. Thanks to them, there was no shortage of excellent ideas and applicants for the science competition. "I knew we had plenty of expertise. We should just be a lot more vocal about our achievements."
However, Kola does admit to being a tad surprised that so many teams applied. "It's easy to find top individuals, but building a great team is much harder."
One reason is the wide range of disciplines at the University of Helsinki, and multidisciplinary research and collaboration is more important now than ever. Forming a strong research group means recruiting experts from different fields, as well as finding partners from other fields of society, such as companies, the third sector and the public sector. Bringing scientists and new partners together is one of the main aspects of Helsinki Challenge, Kola says. "It's our job to find the right partners from outside academia. We could be doing a lot more of that, too."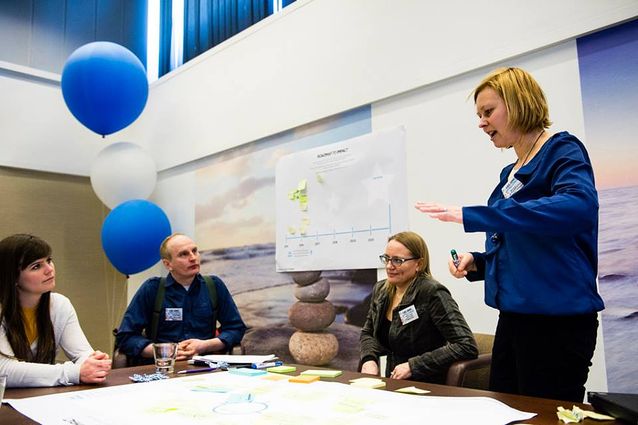 Funding from new sources
Teamwork and co-creation are the main Helsinki Challenge working methods – methods that Jukka Kola wants to bring into wide use throughout the university. The Challenge process develops team skills that are extremely valuable on today's job market, Kola says. He also points out that in medical science, students join research groups already as undergrads.
"There's no reason why we shouldn't be doing the same in humanities and social sciences, too. It's just not tradition. Tradition isn't reason enough to keep us from advancing."
Finding partners from outside academia is becoming a more and more important requirement for receiving funding. Kola mentions an encouraging example: a University of Helsinki study on compassion has six partner companies.
"If theologists can get funded by Tekes, researchers from any field can. If you're passive about outside partners, you'll probably miss out on a lot of funding."
Most importantly, Helsinki Challenge teams are encouraging examples to look up to, Kola says. The university's impact on society should be strong, and spread far and wide. The semifinalist teams act as messengers who bring new ways of working and a solution-oriented mindset into their own fields and departments.
"Impact should be measured by how we succeed in changing the world. So far we've only achieved a small bit of what we're able to do."