Climate change forces us to adapt to a new living environment. We need nature and all its potential – meaning biodiversity – to help tackle the huge challenges we're going to face, says Helsinki Challenge semifinalist team leader Markku Ollikainen from University of Helsinki's Faculty of Agriculture and Forestry. So what can we do to stop loss of biodiversity?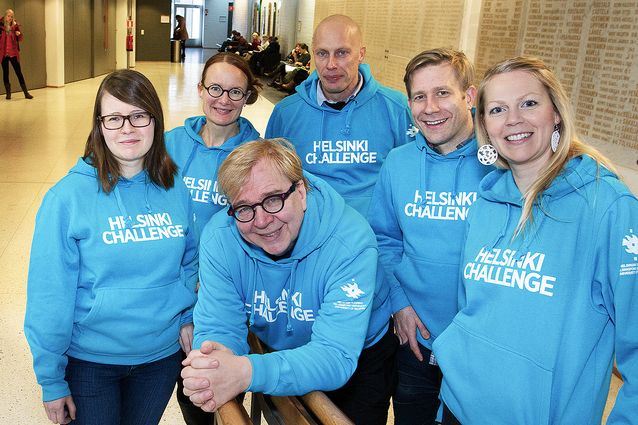 Ollikainen leads a team developing an offsetting scheme to counteract harmful effects of land use, partly inspired by the polluter pays mechanism familiar from climate agreements. The scheme is comprised of legal and administrative structures that create a market for compensations. The scheme and the new market it creates would steer human activities to areas where their impacts can be offset, making valuable natural areas less attractive for building, because using that land would cost more.
"Take a new road cutting through a forest. The developers would be required to pay for a corresponding area of commercial forest to be restored to a natural, diverse state", Ollikainen says.
New jobs and income for rural areas
The potential of a polluter pays -type mechanism has not been mobilized in nature conservation before. Compensations may only be applied to habitats and species that are sufficiently common, and are not threatened by extinction. The team also sees a lot of economic potential in the form of new jobs in restoration and nature management, as well as new income potential in rural areas.
Want to help this team? Become a Helsinki Challenge partner here.
TEAM: Team leader Markku Ollikainen, Professor of Environmental and Resource Economics (University of Helsinki, Faculty of Agriculture and forestry), Olli Ojala, MSc. (SYKE, Natural Environment Center), Eeva Primmer, PhD, Docent (SYKE, Environmental Policy Center), Heli Saarikoski, PhD, Docent, (SYKE, Environmental Policy Centre), Jussi Kauppila, MLL (SYKE, Environmental Policy Centre), Tiina Jääskeläinen, MA (SYKE, Environmental Policy Centre), Anna Talvitie (UH).