What does a 21st century social movement need in order to function and create revolutionary ideas? In the early stages of social movements it's never perfectly clear whether the necessary organizational structure for them is a company or perhaps an NGO, or what kind of decision-making model the movement should use. Social media has solved the problem of communication, but little attention has been paid to the problems of purposeful shared thinking and co-creation, says Helsinki Challenge semifinalist team leader Veikko Eranti. Social movements are already creating ad hoc organizations via Facebook groups and other tools, discarding them as they become unneeded. This is unnecessarily clumsy and limited, Eranti says. By creating a more powerful, yet simple tool for organizing spontaneous action, the team plans to enable and empower the next Kallio-liike, Tahrir Square or gaming startup.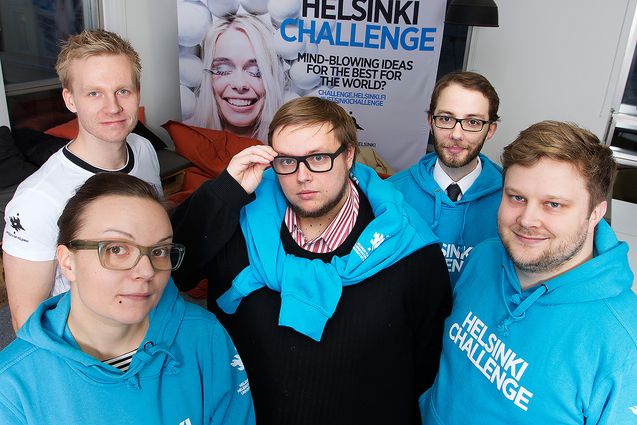 From problem solving to action
The model includes four specific tools: a distributed problem solving method based on the idea of building blocks, using automatic association to kickstart and facilitate a co-thinking process; a lightweight liquid democracy model for decision-making; a way to own and manage resources, including physical goods as well as a bitcoin wallet; and a project management tool, which enables projects to be chopped up into small action points, which are then distributed among the group.
The plan is to create tools needed to maintain a minimum viable organization focused on action, not identity or existence. An ideal use case is the birth of Kallio-liike movement in Helsinki: a big group of people willing to take action, but lacking organization and resources. The team plans to develop their idea in close co-operation with a suitable, similar group.
You can follow the project at http://futurorg.aivorieha.fi
Want to help this team? Become a Helsinki Challenge partner here.
TEAM: Team leader Veikko Eranti (researcher, UH Sociology, Founding partner at Aivorieha),  Jussi Nuortimo (student, UH dpt. of Social sciences, Founding partner at Aivorieha) Saara Hyrkkö, (student, Aalto bioinformatics, Espoo City Board member), Pasi Tuominen (entrepreneur, student, UH, CS), Noora Laak (student, Aalto ARTS architecture), Pekka Tolvanen (student, UH Philosophy), Ville-Veikko Mastomäki (communications planner, student, UTU Future Studies).
Team Partner