Ground and Growth - Co-creation of knowledge, visions and future directions for sustainable  agriculture in an interactive innovation platform process
Finnish farmers are having a hard time. Their income is small, and requirements for their production are getting stricter all the time.    
Helsinki Challenge semifinalist team leader Kristina Lindström from University of Helsinki's Department of Environmental Sciences wants to tackle the issue of sustainable agriculture. How can farmers use biological knowledge about the ecological impacts of agriculture to be more successful in selling their products, take care of their way of life, and work for a more ecologically sustainable world at the same time?
The teams research focus is on microbiological, ethnographic and futures research methods. Among the most pressing issues are nutrient cycling, emissions, and the role of soil microorganisms in agricultural key processes, ethnographic research about farmers' identities and work habits, as well as focus group studies on consumer habits. A wide network of scientists, farmers and extension service providers, administrators, companies, NGOs and consumers are taking part in the project. Eventually, Ground and Growth will be an interactive website and communication platform and a network of farmers and other stakeholders, with workshops and seminars. All this will lead to co-creating several alternative future scenarios, as well as a vision and a strategy towards a more sustainable agriculture. This would help farming become more responsible and more sustainable ecologically, culturally, socially and economically. Greenhouse gas emissions from agriculture could decrease, new ecologically sustainable farming methods would make their way into use, and consumers' shopping habits would steer towards more sustainable products.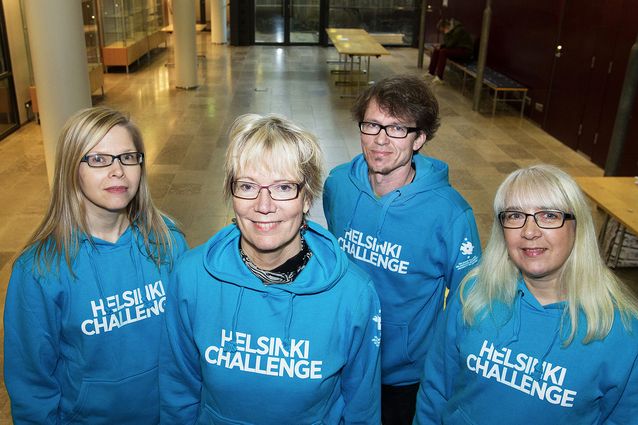 Grogrund - En innovationsplattform för ett hållbarare jordbruk

De finländska bönderna har svåra tider. Inkomsterna minskar och kraven på produktionen ökar hela tiden, säger Ground and Growth -teamets ledare Kristina Lindström. Vi behöver transdisciplinär forskning gällande ett ekologiskt, ekonomiskt, socialt och kulturellt hållbart jordbruk, där bonden är i fokus.  
"Vi arbetar i Etiopien tillsammans med lokala bönder, men inte ännu i Finland. Då vi presenterade vårt arbete här frågade oss en bonde hur han kunde leva mera hållbart", berättar Lindström. För att besvara frågan kommer teamet att genast från början av projektet ta med bönderna. Dessutom anknyter man till andra forskare samt representanter för olika intressegrupper, allt från jordbruksrådgivning och -administration till företagare och konsumenter. Teamet producerar med hjälp av mikrobiologiska, etnografiska och framtidsforskningens metoder kunskap, där jordbrukarnas egen tysta kunskap spelar en viktig roll. Målet är att bygga upp en webbplattform för utbyte av kunskap, där bönderna kan föra fram sitt kunnande om hållbara produktionsmetoder och utveckla den tillsammans med alla intressegrupper. Den samlade kunskapen utnyttjas i ett senare skede för att skapa en strategi för hållbart jordbruk.
Want to help this team? Become a Helsinki Challenge partner here.
TEAM: Team leader Kristina Lindström, Professor (UH, Sustainable Development, Department of Environmental Sciences), Katriina Siivonen, Professor (UH, European Ethnology, Department of Philosophy, History, Culture and Art Studies), Fred Stoddard, University Lecturer (UH, Crop Science, Department of Agricultural Sciences), Annukka Vainio, Senior scientist (MTT Agrifood Finland), Maria Höyssä, PhD (University of Turku, Economic Geography, Department of Marketing and International Business), Petri Penttinen, PhD (University of Helsinki, Department of Environmental Sciences), Arto Sivonen (Måndag http://mandag.fi/).