Kids today spend more and more time online and on different kinds of devices. This has a lot of parents wondering if playing and learning in a digital environment instead of the real world could somehow be bad for their child's development. But could digital interactions be as natural and rich as those in the physical world? Can children develop social and emotional skills digitally, too? Public discussion about childrens' digital device use is often very loaded and not based on facts, says Helsinki Challenge semifinalist team leader Katri Saarikivi.
"There's not much research yet. Personally I think there are wonderful possibilities in digital interaction, but we're not utilizing them in a very sophisticated way."
This is where NEMO - Natural emotionality in digital interaction comes in. The project hails from the Cognitive Brain Research Unit at the University of Helsinki. So far the NEMO team is concentrating on three studies: a living lab in collaboration with Finnish national broadcasting company Yle and its legendary childrens' show Pikku Kakkonen, investigating questions of how children experience and express emotion during audio-visually aided play and how socio-emotional mechanisms develop. Scientists will also study the neural basis of emotional experience and communication of emotions in interaction. Another study looks at mechanisms behind real-life and digital interaction.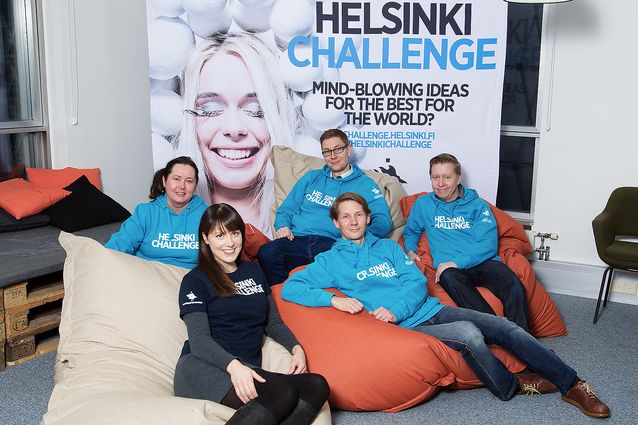 Rich digital experiences
The outcome could be used to enable people to have richer interaction and better opportunities to express their emotions in digital settings. Some wild ideas for applications include a device that transforms the brain activity of a person online into sound, or wearable technology that recognizes and amplifies the wearer's emotions. NEMO's goal is to support healthy socio-emotional development of children, who are interacting in digital environments more than ever. The results could also help enrich and develop other services taking place in digital settings, which could have a profound economic impact, too.
Want to help this team? Become a Helsinki Challenge partner here.
TEAM: Team leader Katri Saarikivi (Cognitive Brain Research Unit, UH), Vesa Putkinen (UH), Tommi Makkonen (UH), Mari Tervaniemi (UH), Valtteri Wikström (Aalto university), Arto Markku (Development manager at Yle), Johan Sundström (Head of Media production at Yle), Ano Sirppiniemi (Head of Research at Teosto), Turo Pekari, (researcher at Teosto) and Wesa Aapro (Yle).