Team SafePreg has worked hard during the summer. They finished monitoring the effects of glycyrrhizin on the development of adolescents and wrote an article which is ready to be published.
"With help from dozens of manufacturers and importers we have added to the list of products containing glycyrrhizin and received lots of feedback from mothers. There is already a large number of lists stating the harmful substances during pregnancy but they don't explain which specific products actually contain these substances and why they are harmful", says team leader Katri Räikkönen.
SafePreg has presented their findings on international scientific forums, but to keep the scientific community's attention the team has planned including a community of mothers and parents.
"Our team has realised that we must spread this information in many ways. Science center Heureka joined us as a partner and we're organising an afternoon telling about the importance of wellbeing during pregnancy."
Although stressful deadlines are approaching, Räikkönen is happy for their team's achievements.
"Each step takes us forward and I'm happy that our important topic is being noticed."
Remember the teams competition idea? New studies show that a substance in liquorice called glycyrrhizin can harm the unborn child's future development. Glycyrrhizin is present in liquorice root which is used in various food products. Over four hundred products at any grocery store in Finland contain glycyrrhizin, including some herbal teas and ice creams, biscuits, sweetened syrups and candies, which means the unintended daily intake can be high. Team SafePreg has come up with an idea for a barcode reading application available for smartphones, which tells you which products contain glycyrrhizin, how much, and suggests safer products as replacement options.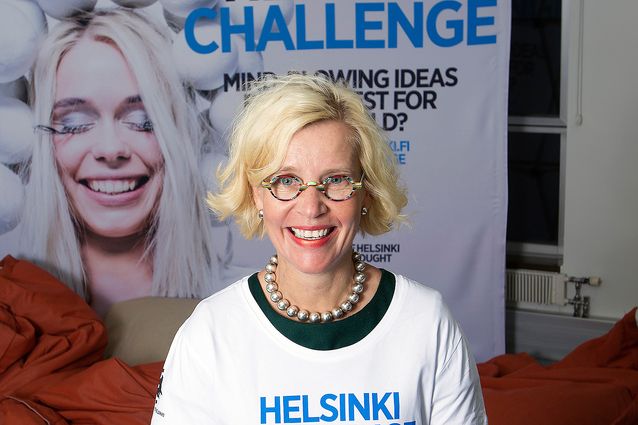 Come hear SafePreg pitch their competition idea on stage at PitchNight on Thursday, September 3rd. The announcement of the winner of Helsinki Challenge (and 375000€) is announced on Friday, November 13th.
TEAM: Team leader Katri Räikkönen (academy professor), Johan Eriksson (professor, UH), Timo Strandberg (professor, UH and University of Oulu), Jonathan R Seckl (professor, University of Edinburgh), Rebecca M Reynolds (professor, University of Edinburgh), Eero Kajantie (academy researcher, UH), Jaana Lindström (research manager, THL), Sara Sammallahti (doctoral student, UH), Hanna Oksa (research nurse, Folkhälsan), Tuomo Talvitie (head of product development, Rastor)