F-Factor wants to change the way cities are developed. The aim is to build an open platform in which communities and urban developers can meet and build more user-centered, personalised living spaces, says phenomenon creator Tero Vanhanen.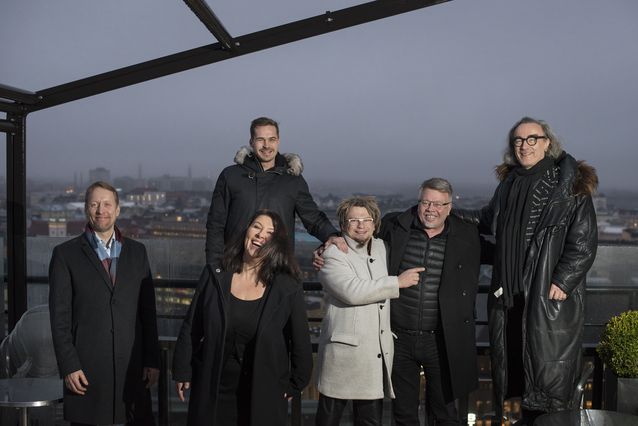 "We want to start a system intelligence change in city planning. Traditionally, city planners have implemented their dreams and primarily forced people to live their lives in those dreams from above. Our model starts from the grassroots level. Locations waiting to be developed will be connected with communities, such as companies or resident groups who are willing to build forms of living and homes for themselves. We want to develop a matchmaking service for people and their dreams, a Tinder for mass flourishing urbanisation. As a result, we would get more personalised, vibrant, user-centered living solutions and public services.
Urbanisation cries out for service innovations. We will look into smart ways of developing service infrastructure. Our approach is to see schools and retirement homes as services, for example.
Ultimately, we want to develop an open platform that will replace bureaucracy. Instead of making several rounds of statements on paper, different parties could have an energetic chat together. Our platform would be open, so that citizens can use it to provide each other services.
In the next 20 years, hundreds of thousands of people will be moving to the Helsinki area. Our model will make sure that they get more of what they want, need and are willing to pay for. Our focus is on the Helsinki area, but our model can be used anywhere.
Next, we'll have to find out what the judges and our team want from Helsinki Challenge. Can we create the paradigm shift that urban flourishing needs with the help of this great contest?"
1. Why can your team make the world a better and more flourishing place?
We are driven by the desire to help others for the upside of life. Everyone in our team has worked on flourishing movement related to urbanisation. If we can help people feel like they are involved in a vibrant, life-enhancing co-creation process or find the flat of their dreams, for example, it creates mass flourishing. That means that people would become more productive at work and have better ideas. The whole economy would benefit.
2. if you could collaborate with anyone in the world, who would it be?
Edmund Phelps, Nobel laureate and a personal friend of our team leader, philosopher Esa Saarinen. He is the global herald of mass flourishing.
3. What's the best thing that has come out of science and research so far?
Science has enabled talented people to get together and change the world. We have not settled for the way things are.
Team members:
Esa Saarinen, team leader, professor, Aalto University
Mari Vaattovaara, professor, Helsinki University
Jarmo Suominen, professor, Aalto University
Peter Vesterbacka, investor, ex-mighty eagle
Jussi Aho, CEO, Fira Group Oy
Juhani Vanhala, board member professional
Teemu Lehtinen, chief digital officer, KIRA-digi project
Markus Haapsaari, CEO, Kanttia 2 Oy
Lars Ahlbäck, CEO, Tilaajavastuu Oy
Tero Vanhanen, phenomenon creator, Fira Group Oy