The pursuit of happiness is something all humans can relate to. But what does happiness really mean to you? What sort of words would you use to talk about it? Happiness and wellbeing grow out of interactional and linguistic practices, says Helsinki Challenge semifinalist team leader, linguist Laura Visapää.
"Understanding this more clearly could help promote better quality of life. Everyone could benefit from reflecting on what they mean when they talk about happiness."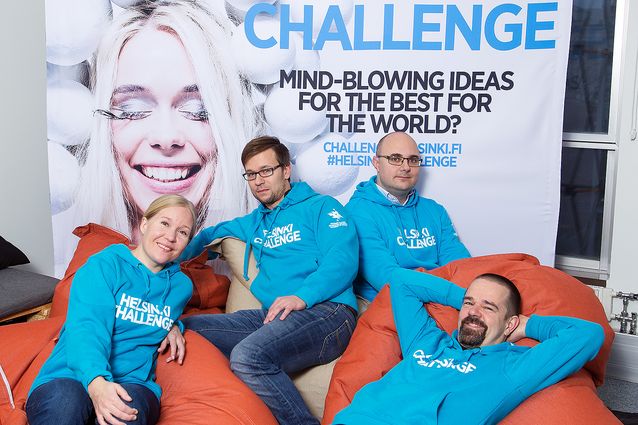 The Happiness Project combines linguistic research with insights from an array of sciences, including neuroscience, philosophy and anthropology. There is a two-way interplay between cultural and biological aspects of human behavior. If we were to change some of our linguistic and interactional practices, the impact could be immense, Visapää says.
"The brain is continuously restructured according to the experiences one has. Changing ones linguistic and interactional habits can potentially actually change how happy you feel."
What does a good life mean?
The team plans to start with exploring different understandings of the notions of happiness and wellbeing: How are they interpreted, negotiated, evaluated and theorized in different subcultures, in everyday and institutional interactions, in different genres of media, cultural arenas, and so on? They'll also analyze patterns of evaluation of social reality: How are negativity and positivity generated, and how are differences and alignments between self and others created and maintained? The team will also gather data and test their ideas at workshops in which various groups such as politicians, artists, and students talk about virtues and living a good life.
Want to help this team? Become a Helsinki Challenge partner here.
TEAM: Team leader Laura Visapää (university lecturer, UH), Dr. Ilona Herlin (UH), writer, moral philosopher Antti Kylliäinen, Tomi Visakko (PhD student, UH), Eero Voutilainen (PhD student, UH).