POCKit is creating a device for patients to test for multiple microbes and different stages of disease all at once. This could save millions of euros and stop the spreading of communicable infectious diseases, says team leader Leona Gilbert.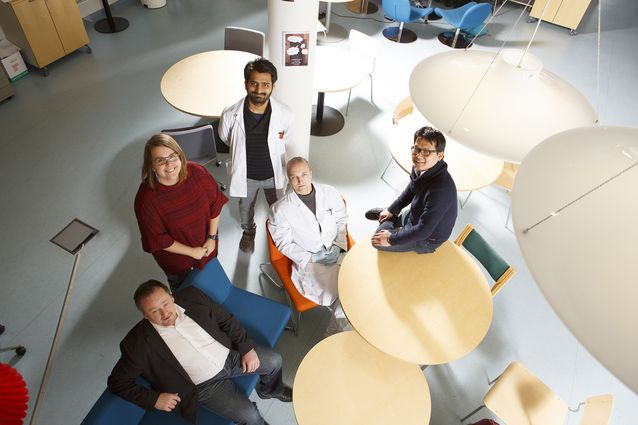 "It has been indicated that it takes 11 different doctors and tests to get a proper diagnosis. This can take years. It wastes the patient's time, energy and resources. Our research group wants to solve this. There's a huge bottleneck in point-of-care diagnostics where the patient controls the way that they're being tested. We are developing a very simple lab-on-a-chip device so that patients can actually test for multiple microbes and different stages of disease all at once.
We use tick-borne diseases such as Lyme disease as models to validate the lab-on-a-chip in practice. Tick-borne diseases are found in 80 countries globally and there are 11 billion tests conducted annually. In China, India and Russia, and even in more developed countries without proper diagnoses, as much as 500 billion euros is spent on healthcare and social services for treating these patients.
Hopefully, our research will revolutionize the way patients get treatment. They're going to be treated faster and this will save millions of euros in national income in the next ten years. This will help stop the spreading of communicable infectious diseases as well as the establishment of chronic diseases in patients.
We would describe our team as a group of innovative kick-ass disruptors. We are changing the way clinicians test their patients. Currently, they're thinking one microbe at a time and that's why it takes so many visits to the doctor to get a proper diagnosis. We want to put the power of diagnostics in the hands of the patients, that's what motivates us. We want the Finnish presence to thrive in the diagnostic industry globally and to show that we do some kick-ass science here."
1. Why can your team make the world a better and more sustainable place?
Our research will save both the patient's and society's money, time and resources. This is going to develop a sustainable future for individuals as well. We can sustain their quality of life and decrease the burden these diseases create on social services.
2. If you could collaborate with anyone in the world, who would it be?
It would be patient advocacy groups. They're giving us our passion, direction and focus, making sure we're working for the benefit of patients globally.
3. What's the best thing that has come out of science and research so far?
I think making the roadmap from basic research to applied research and having it available to the patients is one of the best things science has achieved. At least in the context of healthcare.
What we do in science has to be for the benefit of the people, society and globe. If we keep that in focus, we're going to see better and better products for patients, animals and the world as well.
Read more about POCKit here.
Team members:
Leona Gilbert, team leader, associate professor, University of Jyväskylä and Managing Director, Tezted Oy
Kunal Garg, PhD researcher, University of Jyväskylä
Tapio Rantapirkola, regulator affair and quality director, Tezted Oy
Nitipon Puttaraksa, senior researcher, University of Jyväskylä
Arttur Pudas, MSc and future PhD student, University of Jyväskylä
Armin Schwarzbach, medical doctor, PhD and Chief Executive Officer, ArminLabs Gmb
Eric Armin Schwarzbach, chief executive officer at ArminLabs Gmb
Wataru Kada, assistant professor, Gunma University
Tomihiro Kamiya, principal researcher, National Institutes for Quantum and Radiological Science and Technology (QST)
Hélder A. Santos, adjunct professor, Head of Research Unit, University of Helsinki