Cities continue to grow, rapid urbanization is the word of the day and the need for answers to complex urban questions is more pressing than ever. How should we reorganize health care services, how can we engage and empower adolescents, and what should urban green areas look like?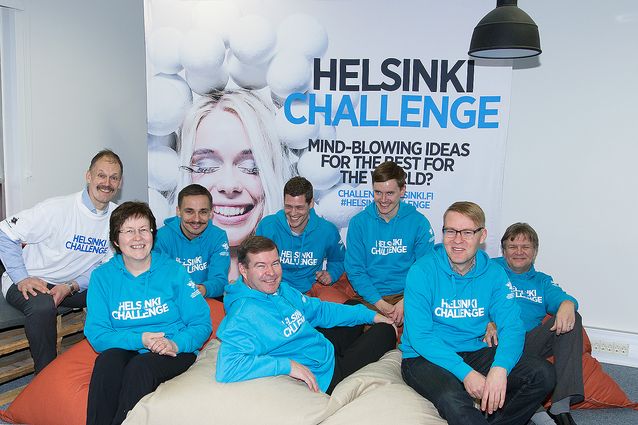 Sustainable city development requires new collaborative approaches to urban planning. Urban Academy is a network that will bring teaching and research from lecture halls and laboratories to the city streets, its residents and policymakers.
"The city has a growing need for knowledge on complex questions and researchers have an interest to get their research into use", explains professor Jari Niemelä, Helsinki Challenge semifinalist team leader of Urban Academy.
Building better cities
Urban Academy will transform teaching and researc into a collaborative action of learning and impact. The team wants to engage all parties, including residents, in a co-creation and co-design process. Niemelä hopes the collaboration will eventually lead to new start-up companies. Construction and planning companies will also gain insight into how we should build better cities.
A cross-scientific study program for students of Aalto University and University of Helsinki is already up and running. For Helsinki Challenge, Urban Academy will work on the Kalasatama district in Helsinki as a focus point for urban development. The project will be visible to all around the city, for example as co-creation workshops at Helsinki's Meeting Point Laituri. Eventually the Urban Academy model could be spread to other cities and become an established practice for urban development.
Want to help this team? Become a Helsinki Challenge partner here.

TEAM: Team leader Jari Niemelä (Professor, Faculty of Biological and Environmental Sciences, UH), Mari Vaattovaara (Professor, Faculty of Science, UH), Matti Kortteinen (Professor, Faculty of Social Sciences, UH), Heikki Setälä (Professor, Faculty of Biological and Environmental Sciences, UH), Taina Kaivola (university lecturer, pedagogy expert, Faculty of Science, UH).
Aalto University: Professor Raine Mäntysalo (Dept. of Real Estate, Planning and Geoinformatics), Professor Kimmo Lapintie (Dept. of Architecture), Professor Antti Ahlava (Dept. of Architecture, Emergent Design Methodologies)
City of Helsinki: Director Asta Manninen and Research Director Timo Cantell (City of Helsinki Urban Facts), Head of Unit Santtu von Bruun (City of Helsinki Executive Office, Economic Development), Head of Department
Mikko Aho (Helsinki City Planning Department), Director Tommi Laitio  (City of Helsinki Youth Department)
Design Driven City (Toimiva kaupunki): Communications Director Laura Aalto
Hanasaari Cultural Centre: Director Gunvor Kronman
New Town (Uusi kaupunki) design collective, architect Jussi Vuori