Team Urban Academy is preparing for the autumn according to plans and with good spirits. Urban Academy is a network that will bring teaching and research from lecture halls and laboratories to the city streets, its residents and policymakers. Their competition idea is to transform teaching and research into a collaborative action of learning and impact.
"Our goal is to revolutionize urban planning for it to become more inclusive and open. In other words, we are changing the planning paradigm", team leader Jari Niemelä says
The team wants to engage all parties, including residents, in a co-creation and co-design process. One solution for this is a platform they are currently creating. The platform is meant for sharing information in order for different actors to collaborate easily.
Some things are new to a group of academics.
"It isn't that simple to plan a platform. Especially the contracts are its own form of art."
Urban Academy has organised evenings related to urban planning at the city planning department's meeting place Laituri to participate citizens in discussion of the urban public space. In the future there will be public events related to urban planning and development organised each month.
"We organised a seminar this spring and had a full house with people interested in improving this city. The need is great for discussion between researchers, citizens and the city."
This fall, the team is traveling to Amsterdam to learn about the cooperation between researchers and the city. The team has also put up two student courses that aim to develop two campus areas. One is for Metropolia University of Applied Sciences in Myllypuro and the other one is to develop the Aalto University campus in Otaniemi.
"We have noticed that there is a lot more demand for what we are doing than we thought. It has been very encouraging and pushes us forward", Niemelä says.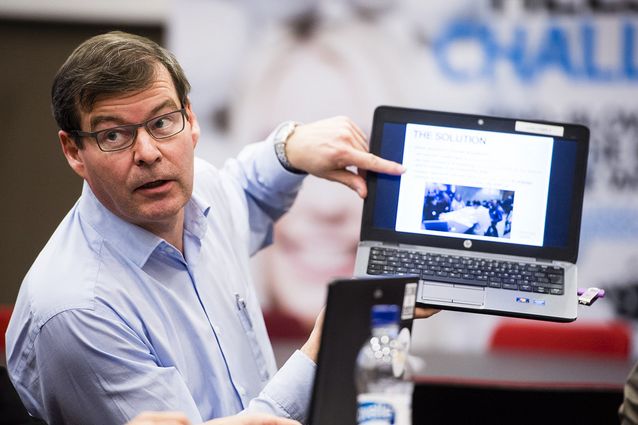 Come hear Urban Academy pitch their competition idea on stage at PitchNight on Thursday, September 3rd. The announcement of the winner of Helsinki Challenge (and 375000€) is announced on Friday, November 13th.
TEAM: Team leader Jari Niemelä (Professor, Faculty of Biological and Environmental Sciences, UH), Mari Vaattovaara (Professor, Faculty of Science, UH), Matti Kortteinen (Professor, Faculty of Social Sciences, UH), Heikki Setälä (Professor, Faculty of Biological and Environmental Sciences, UH). Aalto University: Professor Raine Mäntysalo (Dept. of Real Estate, Planning and Geoinformatics), Professor Kimmo Lapintie (Dept. of Architecture), Professor Antti Ahlava (Dept. of Architecture, Emergent Design Methodologies).