Modern science has a strong tendency to be so specialized that scientists from different fields have difficulty communicating their results and views to each other.
"It's important to see the big picture in science, as well as the specialized one", says Helsinki Challenge semifinalist team leader Paavo Pylkkänen.
A physicist may possess deep knowledge about the essence of the universe, but isn't necessarily capable of forming a general view of the world alone. That's where he needs help from a philosopher.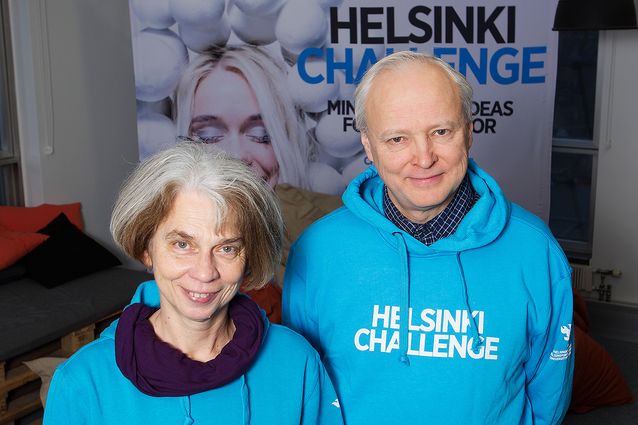 "The current situation is rather superficial and our aim is to take this discussion deeper. Let's take the best of natural sciences and philosophy, and combine them to create a comprehensive world view", says Pylkkänen.
Building bridges between sciences
The team's idea is to act as a bridge builder and create rich interaction between these sciences. Once there is a co-created and updated scientific world view as a basis, the team hopes it will inspire deeper understanding in the whole science community, creating new dialogue and material for scientific research. A concrete plan is to establish a communicative product, a dialogue method, to facilitate interaction in the science community.  
The work will start by will cultivating a world view based on the best candidates in current literature. After this, the team will articulate a generalized world view and reflect on it in a large group dialogue with participants from the general public as well as scientists and philosophers.
Want to help this team? Become a Helsinki Challenge partner here.
TEAM: Team leader PhD Paavo Pylkkänen (UH), PhD Tuomas Tahko (Academy of Finland Research Fellow,  Department of Philosophy, History, Culture and Art Studies, Theoretical philosophy, UH), PhD Tarja Kallio-Tamminen (Physics Foundations Institute).