Researcher and Helsinki Challenge semi-finalist Krista Lagus has a clear picture of what the coming years have in store. After the competition had ended, the Citizen Mindscapes research project led by Lagus received research funding for three years from the Academy of Finland.
The team is continuing what they started in Challenge, analysing data from the Suomi24 discussion forum and developing tools necessary for scanning information. The popular forum opens the door to the Finnish mindscape and its variations in a digital environment. National talking points, keywords and themes may arise from the massive amount of data and their connection to current societal phenomena can be analysed.
A large network of people interested in the topic are involved in the research. In addition to researchers of digital culture, the project makes use of the Citizen Mindscapes Facebook group that has almost two hundred members. Through the group, it is easier to maintain contact with a wider network that includes collaborators, among others. In relation to the project, connect lab meetings have also been organised, where those interested in the theme have participated.
"The Challenge process taught us different ways of operating, which we will continue to use in our own collective functioning. We are bringing a culture of cooperation to research," Lagus tells.
"The Facebook group acts as our interface for a larger collective. It is a place that anyone can come to."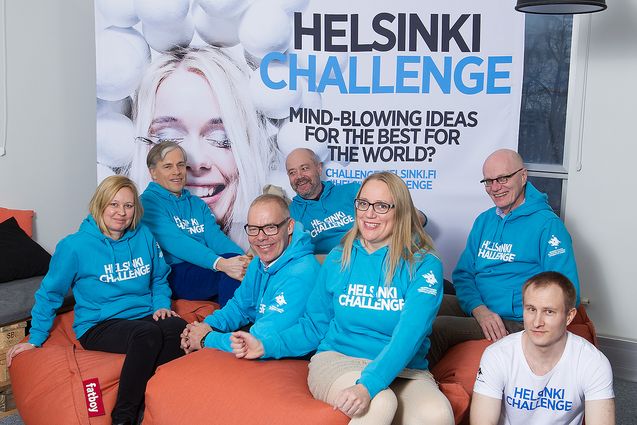 Collaborators also benefit from the exposure
Helsinki Challenge has generated a nice buzz around the Citizen Mindscapes team and its research.
"Challenge increased the demand and interest toward the research we have done and the tools we have developed. It opens up a lot of opportunities," says Lagus.
The publicity that Challenge produced has also benefited the team's collaborators. The need for moderators – people who monitor the discussion – arose as a central subject in both Lagus' team's research and in the operating of the owner of the Suomi24 forum, Aller.
"Our research has had a clear effect on another organisation. At Aller, they understood that moderators are very important for Suomi24 and they have been conducting internal research on the topic. That hasn't been done before, so we were very happy," Lagus reveals.
Helsinki Challenge brought up possibilities of research that may otherwise have received less attention, and made them visible. Alongside the publicity that the research and the team have achieved, the visitor numbers at the digital corpora of the Language Bank of Finland have also visibly increased.
Helsinki Challenge encouraged big thinking
Krista Lagus found Helsinki Challenge to be a positive experience. Participating in the competition hastened the formulation of a collective research problem and opening up a vast, shared research theme. Team Citizen Mindscapes wants to conduct transparent science and advance the methods of doing collective research.
"The competition expanded the opportunity of doing to a larger scale. It gave us the opportunity to develop a broad, common vision for the research and to gain support for it," Lagus recounts.
"Helsinki Challenge asked what you would like to and what could you achieve with your research that has a societal impact. This was our answer."
Watch the Citizen Mindscapes pitch at the Helsinki Challenge PitchNight here and here