A portable lab-on-a-chip in your pocket could be a sensation for preventing diseases globally.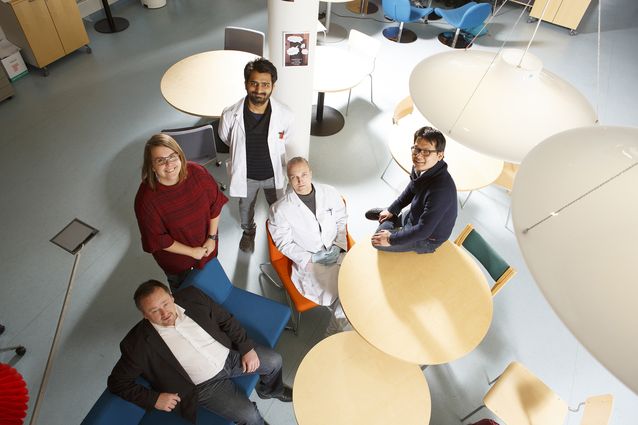 WHO has reported that 64 million deaths occur annually due to lack of proper diagnosis and treatment for non-communicable and communicable chronic diseases. Team POCKit aims to make diagnosis more accessible for everyone by providing a point-of-care diagnostics test kit. Their solution would give the patients the chance to test for multiple microbes and different stages of disease at once.
"What we want to evaluate in the final stage is our global impact and how to attain it. The Impact Camp in the spring was the most fantastic thing, because it helped us to think the wider impact of our solution," says team leader Leona Gilbert.
Excited about the finals, the team is currently working on the integration of their diagnostics kit.
"We are quite far with our project, the biology and immunology base is strong. Now we are testing the microfluidic solutions and looking for the best configuration."
Solving the puzzle together
Team POCKit is located around the world: the members contribute to the research from Jyväskylä, Helsinki, Germany and Japan. In order to keep in touch, the team holds a weekly meeting every Monday via Skype.
"We are from such different research fields that we really complement each other. At the last pitching event in Helsinki we had a team member from Japan present, it was so great!"
During the spring the team has refined the small parts of the solution. Gilbert describes the project as a puzzle, all the pieces must be just right for the integration to succeed.
"We also have a plan B just in case, because we really want to make this point-of-care diagnostics work. That is our target regardless of the competition."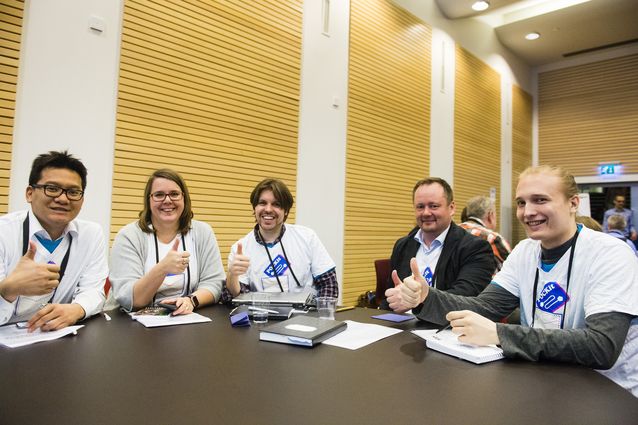 Big impact and new revelations
Gilbert has participated in some similar programs before, but Helsinki Challenge has gone further by considering the impact of the research.
"It is really the highlight of the whole thing. For example, it has given us the idea to approach the Ministry for Foreign Affairs and foundations to get support in reaching the people in the developing countries. I'm looking forward to the next stage, where we want to meet with the UN to see if they want to collaborate with us to get a global impact. That is what we are after."
Meeting the mentors during the two-day Impact Camp helped the team to rethink their stakeholders and gave solid ways to implement their impact. The team has also realized the importance of a risk-driven plan.
"During the feasibility assignment it occurred to us that we have to take into account the risks with our implementation. This has been really useful and helps us to deliberate the development of new projects in the future."
Read POCKit's previous story here.
Team members:
Dr. Leona Gilbert, Associate Professor in Cell and Molecular Biology, University of Jyväskylä
Dr. Nitipon Puttaraksa, Senior Researcher, University of Jyväskylä, Finland
M.Sc.Kunal Garg, PhD student, University of Jyväskylä, Finland
B.Sc. Arttur Pudas, MSc student, University of Jyväskylä, Finland
Dr. Hélder A. Santos, Associate Professor, University of Helsinki, Finland
B.Sc. Eric Schwarzbach, Managing Director, ArminLabs, Germany
Dr. Armin Schwarzbach, CEO, ArminLabs, Germany
Dr. Wataru Kada, Associate Professor, Gunman University, Japan
Dr. Tomihiro Kamiya, Principal Researcher, National Institutes for Quantum and Radiological Science and Technology, Japan
M.Sc. Tapio Rantapirkola, Quality Assurance Director, Te?ted Oy, Finland