Helsinki Challenge finalist team Moralities of Intelligent Machines set highlighting the need and utility of robotics for Finland as their competition goal.
The intention was to create a robot law for this purpose. The initiative has not reached that stage yet, but the leader of the team, post-doctoral researcher of cognitive science Michael Laakasuo, took a big step towards their goal. Last autumn he proposed a robot strategy to the Prime Minister's Office, which underlines Finland's necessities and weaknesses for introducing robotics.
"In the autumn, the Prime Minister's Office did not have any kind of strategy that took the development of robotics into account. That's why we discussed the need for one in Finland. We must get a law or a strategy dealing with robotics in place here, so that Finland doesn't become a developing country in terms of robotics," Laakasuo states.
The strategy would help make clear to the developers for what purpose robotics is created and used. At the moment, it is in the last round of comments in the task force in charge of the Prime Minister's Office's future strategy. It will be announced in summer, according to Laakasuo. This is a significant start for Finland, because we are lagging behind in developing and making use of robotics.
The Moralities of Intelligent Machines solution, in turn, has made little progress from where it left off before the Helsinki Challenge final.
The latest developments of the solution were the experiments that the team conducted in connection with last autumn's Robotics Week. Next off, the Moralities of Intelligent Machines team is working on a funding application for Tekes. With regard to this, meetings with several Finnish companies in the robotics industry have been agreed.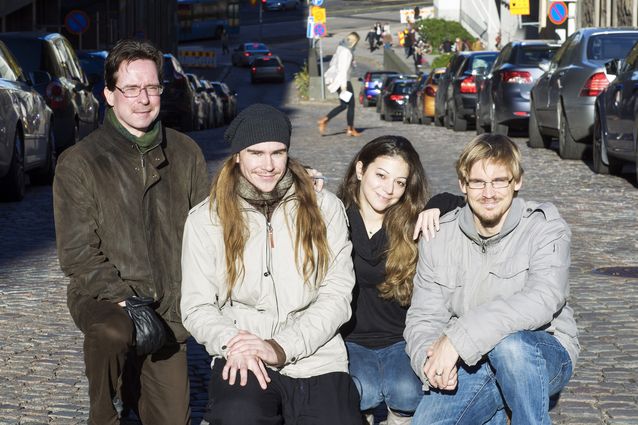 Helsinki Challenge was give-and-take
A few months after the end of the competition, Michael Laakasuo is still a bit befuddled by it. The intensive Challenge competition with its numerous presentations and events took its toll at times.
If Helsinki Challenge left the team with something in particular, according to Laakasuo it was increased coverage. Interviews and TV appearances kept his calendar full in the weeks following the competition. The robot strategy has also generated additional attention for Laakasuo.
"At Helsinki Challenge, we wanted to increase people's awareness of robotics and its significance for society. The strategy is a step in the right direction. A target has also been set in the robotics industry to increase legislative capacities. I think this target was achieved too," Laakasuo concludes.
Watch team Moralities of Intelligent Machines at the Helsinki Challenge PItchNight here and here and Grand Finale here