Natural biodiversity is weakening day by day. Team Biodiversity now! is developing an offsetting scheme to counteract harmful effects of land use on diversity. The idea is that the spoiler of nature compensates for the biodiversity losses by improving biodiversity somewhere else. For example a developer cutting through a forest would be required to pay for a corresponding area of commercial forest to be restored to a natural, diverse state.
A special innovation of the team is to create a "Habitat Bank of Finland" as an intermediary between the demander for the offset and the supplier of the offset. The designed biodiversity offsetting scheme is universal and can be applied all over the world but the market should be national because ecosystem diversity is mainly local.
Team leader Markku Ollikainen is happy that their idea has gotten publicity in the media and good feedback from various actors in society. Ollikainen and his group visited a Swedish consultancy firm U&We to discuss sustainable development, carbon offset markets and the market for nature's diversity. The team was excited for this possible partnership as it would be possible to get support and feedback from another actor of the same field.
"This kind of scheme hasn't been used in Finnish nature conservation before", Ollikainen says. That's why it is important to network internationally as well.
A great advantage of their competition idea is that it can create job opportunities in restoration and nature management in rural areas. This would bring new income potential in areas with different economic possibilities as cities.
Ollikainen gives thanks to collaborators and mentors invited to advise them with their competition idea. They have given the team good connections and strategic tips. Former Member of Parliament Oras Tynkkynen for example advised the team on how to take their competition idea to a political level.
"Helsinki Challenge has also taught and sparred us to communicate our competition idea in a way that the grand public can understand it and possibly participate in it."
Up until the point of exhaustion, he adds.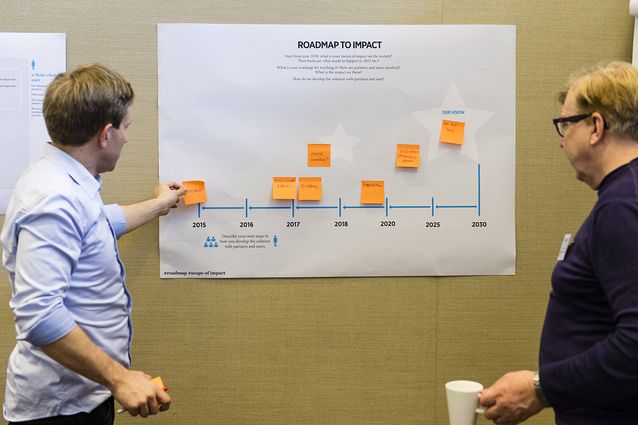 Come hear Biodiversity now! pitch their competition idea on stage at PitchNight on Thursday, September 3rd. The announcement of the winner of Helsinki Challenge (and 375000€) is announced on Friday, November 13th.

TEAM: Team leader Markku Ollikainen, Professor of Environmental and Resource Economics (University of Helsinki, Faculty of Agriculture and forestry), Janne Kotiaho, Professor (University of Jyväskylä), Olli Ojala, MSc. (SYKE, Natural Environment Center), Minna Pekkonen, MSc. (SYKE, Natural Environment Center), Eeva Primmer, PhD, Docent (SYKE, Environmental Policy Center), Heli Saarikoski, PhD, Docent, (SYKE, Environmental Policy Centre), Jussi Kauppila, MLL (SYKE, Environmental Policy Centre), Tiina Jääskeläinen, MA (SYKE, Environmental Policy Centre), Anna Talvitie (UH).