Finland needs new business ideas and export products. A group of four researchers want to harness their academic knowledge and expertise in microbiology to improve laboratories in Africa and spread knowledge to places that need it the most. This time, though, doing good also means creating business opportunities and jobs back home.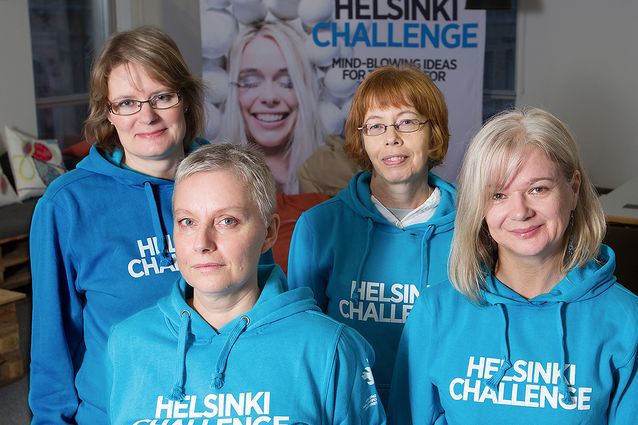 This Helsinki Challenge semifinalist team's core idea is to make use of Finnish research expertise to improve the laboratory infrastructure, management practices, and education of the local personnel. Concrete plans are already being made with the group's first client organization in Burkina Faso, which will serve as a pilot project. The team is working on modular laboratory packages that can be marketed first to Africa, and later to other developing countries. Depending on local needs, it would be possible to set up a whole new laboratory or to improve an existing one. There are four modules for local organizations to choose from: the actual physical furnishings and equipment, methods, educational tools, and laboratory working standards. Modules are designed together with newly set-up consultancy group Co-op Bionautit, founded by ten scientists from the fields of microbiology and science education.
Preventing world-wide epidemics
The new and improved laboratories will represent different fields of microbiology: health, food and water quality, or questions relating to agriculture and the environment. They'll be working on issues such as the study of pathogens and prevention of epidemics, studying antibiotic resistance, blue-green algae, and food and water hygiene.
"Helsinki Challenge came up as a great and surprising opportunity to kickstart a plan that's been brewing for quite some time", explains team leader Christina Lyra.
The group wants to become a link between the academic world, business and industry, as well as local communities in the target countries.
Want to help this team? Become a Helsinki Challenge partner here.
TEAM: Team leader, PhD Christina Lyra (Department of Food and Environmental Sciences, UH), PhD Kaisa Haukka (Department of Food and Environmental Sciences, UH, and Co-op Bionautit), PhD Leena Räsänen (Co-op Bionautit), PhD Edina Rudner (Co-op Bionautit). Contact in Burkina Faso is PhD Isidore Bonkoungou.